Notes on the results pages:
We are not responsible for the accuracy of the results.

Level Staking is to win £200 liability on the win component

We aim to capture every +EV horse at 11am and 2pm on the horse racing tracker.

Win Arbs are filtered out.

Results are provided solely as an indication of the potential outcome of using the tracker. Users experiences will differ.

Results are taken from Proform - bookiebashing do not provide a comprehensive results recording service. Due to the volume of the bets on the tracker we are not able to adjust for any R4 or changes in terms that occurred after the bets were recorded. Similarly this applies to BOG and other enhancements. Users are responsible for their own assessment of the risk of the impact of this to expected results. 

As of 1st August 2021 we will move to Quarterly updating of results. Next update due 1st December 2021.
| P/L From 25/08/20 to 12/10/21 | | | | | | | | | |
| --- | --- | --- | --- | --- | --- | --- | --- | --- | --- |
| Bookie | Number of bets | Staked (level staking) | p/l (level) | ROI (level) | Staked (1/4 Kelly) | p/l (1/4 Kelly) | ROI (1/4 Kelly) | Winners | Places |
| Bet365 | 6,316 | £262,927 | £23,803 | 9.05% | £14,250 | £1,240 | 8.70% | 523 | 1,318 |
| Betfred | 4,844 | £195,844 | £9,781 | 4.99% | £10,077 | £863 | 8.57% | 368 | 1,098 |
| William Hill | 5,020 | £204,877 | £7,909 | 3.86% | £11,545 | £808 | 7.00% | 373 | 1,193 |
| Ladbrokes | 4,336 | £176,279 | £6,108 | 3.46% | £9,147 | £878 | 9.60% | 320 | 941 |
| Skybet | 7,680 | £312,871 | £11,228 | 3.59% | £21,795 | £1,431 | 6.57% | 560 | 1,973 |
| Paddy Power | 5,293 | £220,842 | £16,186 | 7.33% | £12,135 | £1,319 | 10.87% | 420 | 1,245 |
| Total | 33,489 | £1,373,641 | £75,014 | 5.46% | £78,949 | £6,541 | 8.28% | 2,564 | 7,768 |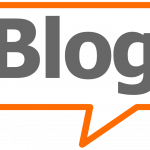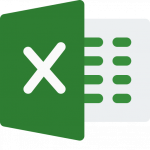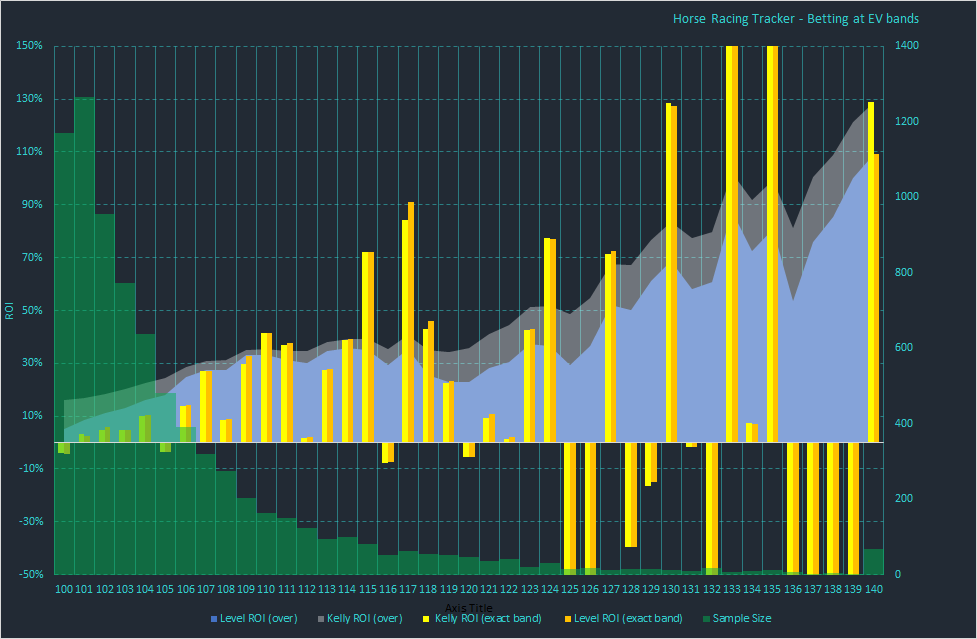 Duplicates have been removed in the table below (i.e. if a horse was +EV in 2 bookies it only counts once).
Each row depicts the count/stakes/p/l/ROI for that band; e.g. row for 100 reports the results for all bets at 100-101% EV. The last six columns report p/l betting at above that EV e.g. row for 100 reports for the results for all bets 100+