Datalab
The BookieBashing Datalab tool returns the back price, lay price or last price matched from any single or group of exchange markets on Betfair exchange for personal analytics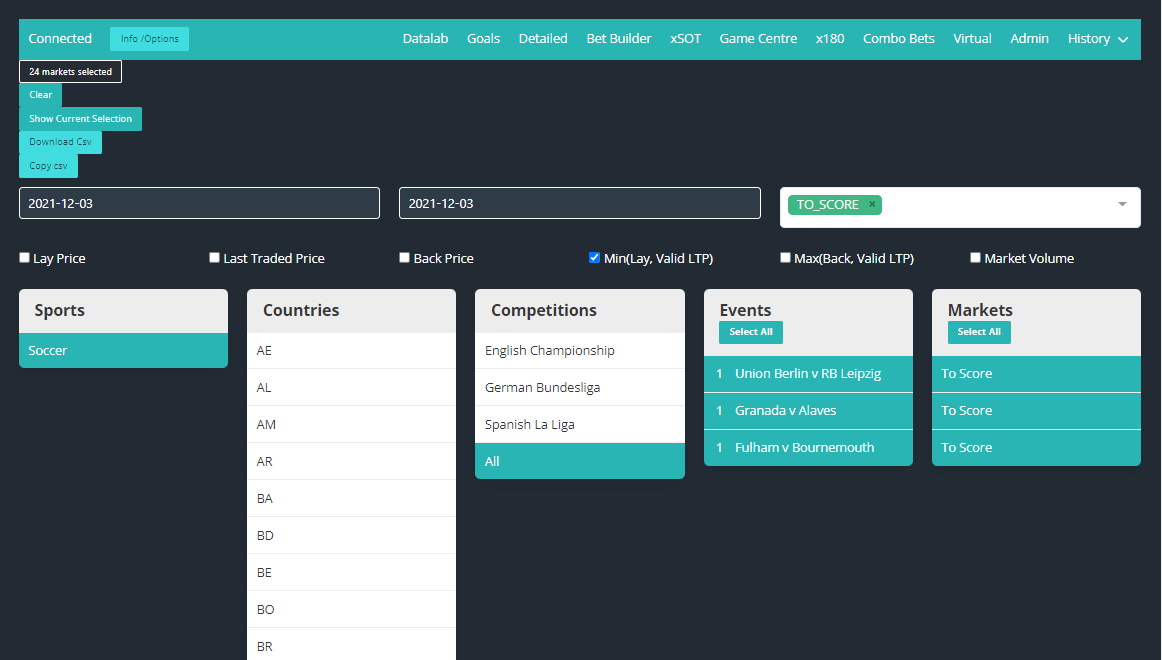 Features
Download live .csv files
Copy Markets to CSV clipboard to paste straight into excel for fast analyses
Match xG
The BookieBashing Match xG tool is a live database that estimates the Match, Home and Away xG in every game in every primary league worldwide. xG is estimated through an assessment of the over 2.5 price at both exchanges and bookmakers and will update in real time. The xG is used for calculations in the Game Centre.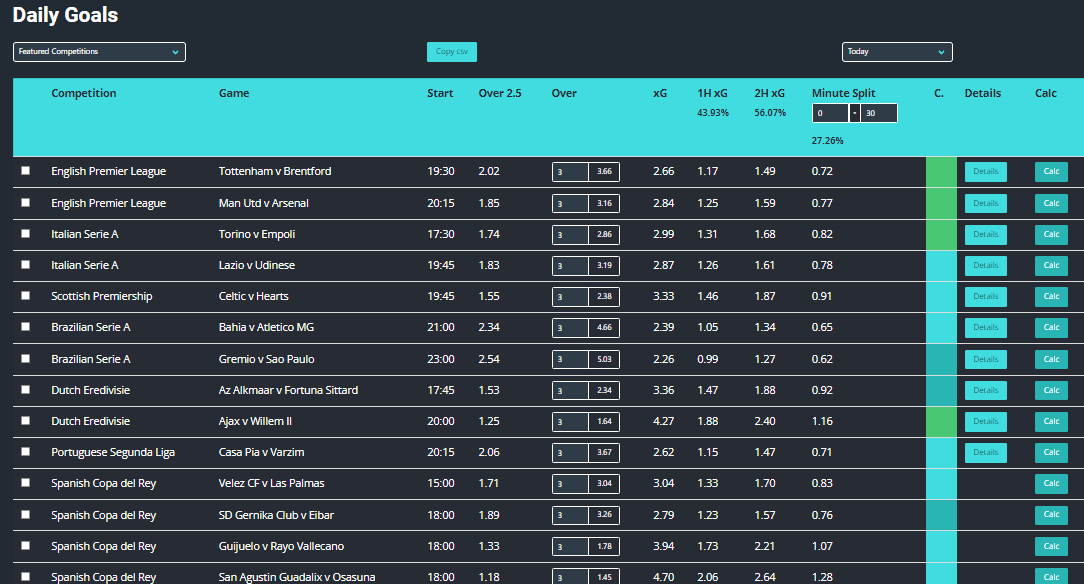 Player xSOT
The BookieBashing Player xSOT tool is a live database that estimates the Shots on Target for each Player in primary football games. Expected shots on target is taken through an assessment of bookmakers that offer both an Over and Under price. Shots lines can be adjusted, and players can be combined with exclusivity co-efficients added to the calculation depending on if the playesr are in the same match, or on the same team. Shots on target by half can be calculated. The Shots on Target tool can be used for trading on the exchange, or benchmarking bookmaker value.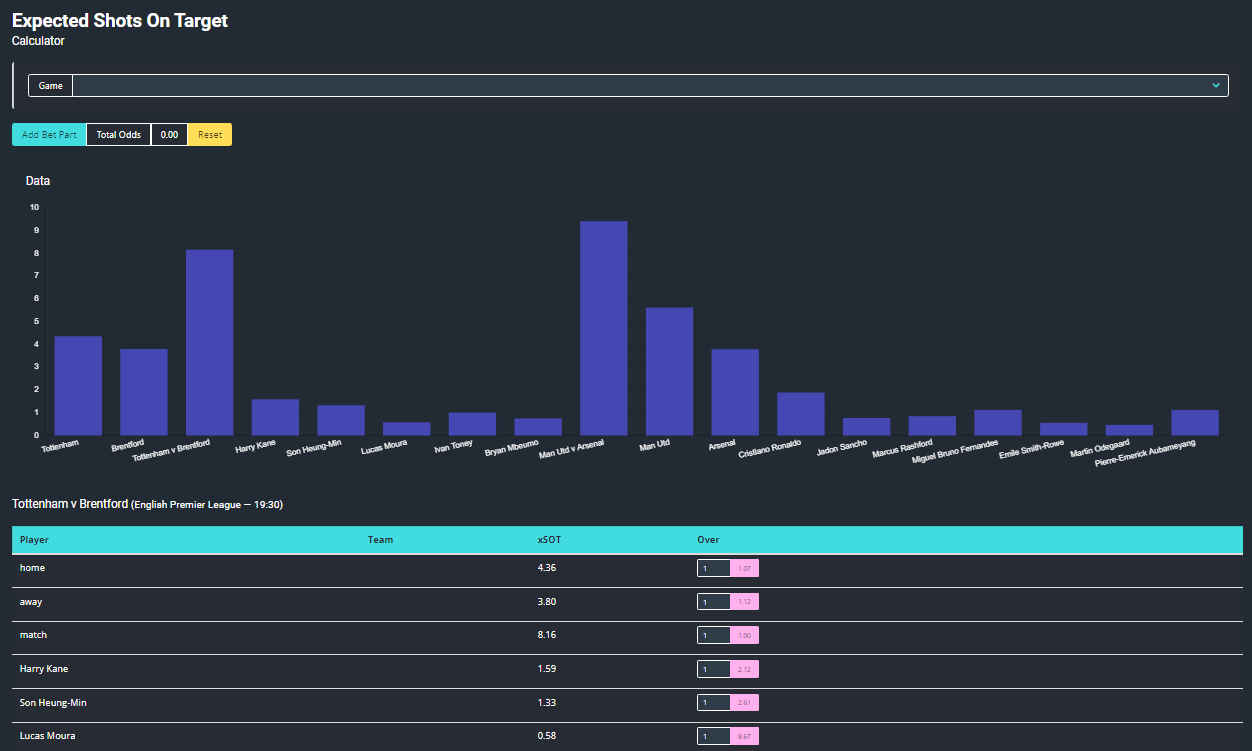 Virtuals
The BookieBashing Virtual tool will estimate the fair odds of virtual horse racing markets to benchmark value in the popular Betfred Virtual Daily Double.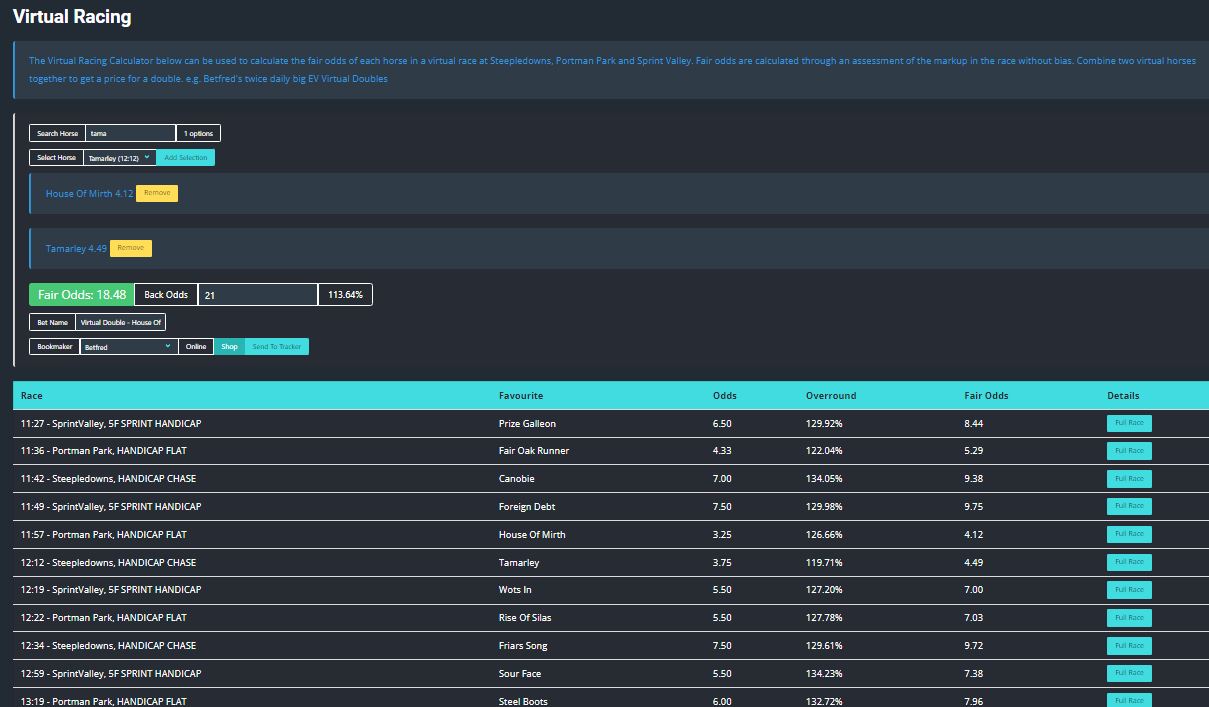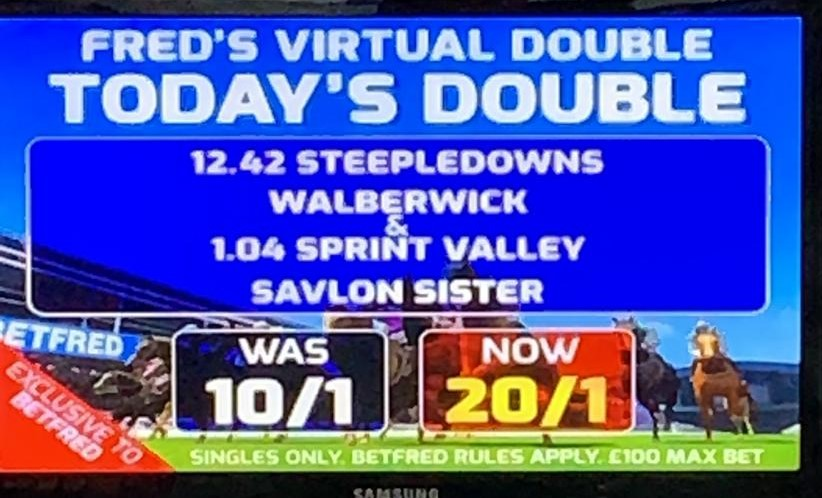 System Bets Calculator
At bookiebashing we promote the use of multiples bets (system bets) to compound EV. The BookieBashing Systems Bets calculator will determine EV and returns of Doubles, Trebles, Quadruples, Lucky 15s, Lucky 31s, Canadian bets etc. Bets can be saved to a users tracker so that results can be updated at a future time.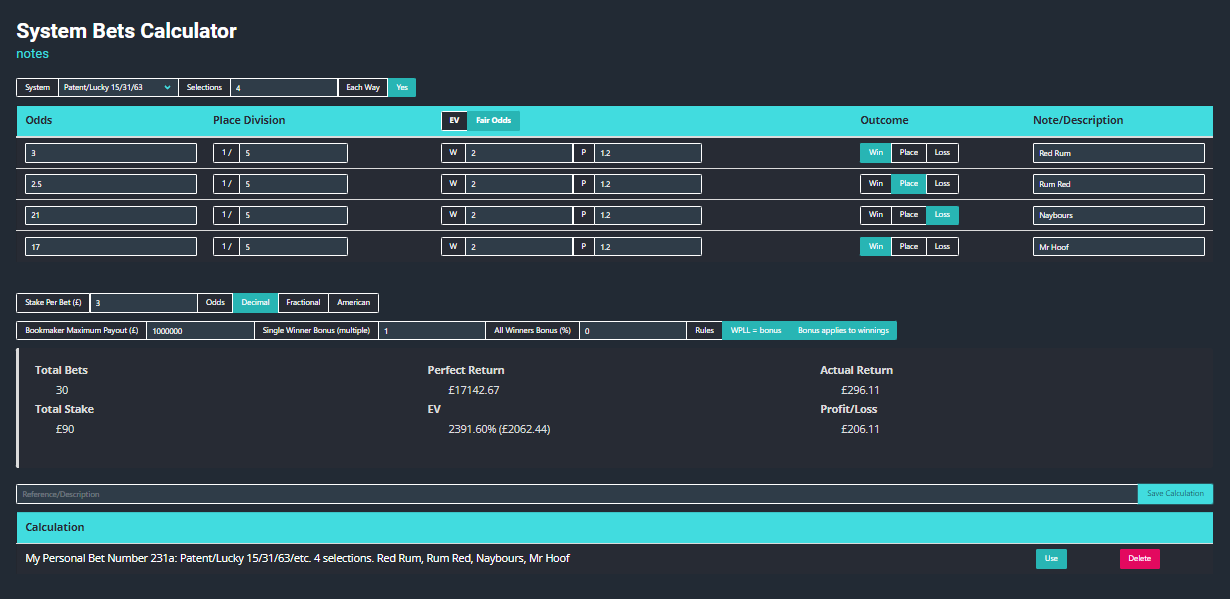 Variance Model
The BookieBashing Variance model is a monte carlo simulation that will show you the likely returns from a betting strategy when simulated over thousands of trials.