Advantage

play/value

betting
BookieBashing is a service for professional bettors and advantage players and those that want to bet with an edge. Subscribe to access a suite of tools and trackers for online and shop sports betting.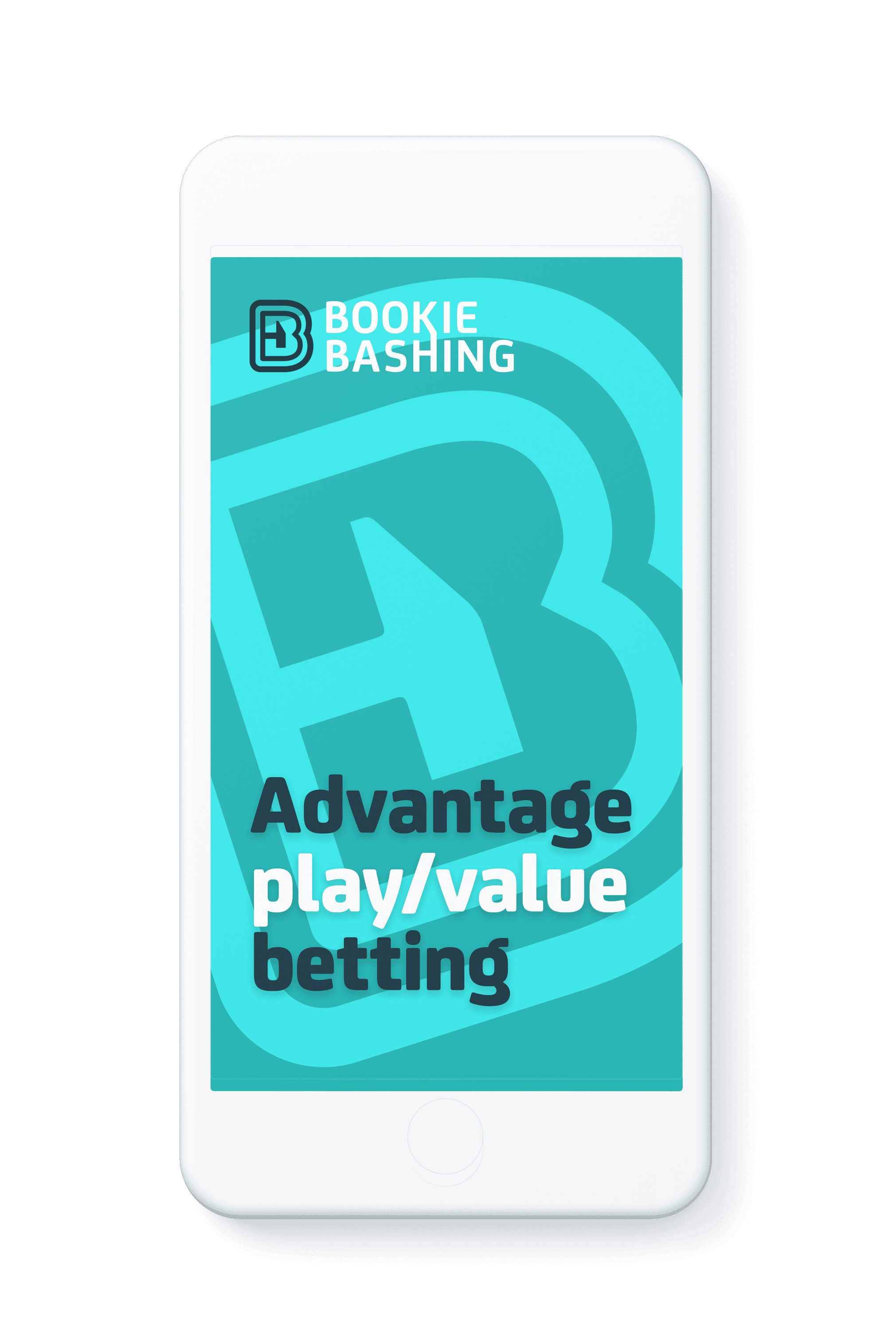 Take your betting to the next level
"Without doubt, Bookie Bashing is a superb resource for shrewd punters and I heartily recommend it to anyone with aspirations of making their betting pay."
"That (horse racing) tracker belongs in a museum. Because it is a work of ART!".
"Bookie Bashing are constantly innovating and unveiling new strategies which have helped shape my betting portfolio for over 4 years."
If you are ready to join BookieBashing sign up here. If you have any questions about signing up email [email protected].
Frequently Asked Questions
Yes, your capital is at risk. We are gambling with an edge. Our trackers are in profit in the long run but we experience frequent losing runs.
We do not guarantee winners. We guarantee an edge over the bookmaker and we guarantee +EV bets but we cannot guarantee any return in the same manner as other systems e.g. arbitrage. If you cannot afford to lose your bankroll please do not sign up.
Our results are published on the site and are checked by our members. The results of our horse racing and golf trackers have been independently proofed by the Smart Betting Club – who awarded us 2 Hall of Fame awards after experiencing significant profits with both trackers.
We neither specialise online nor in shop – we provide a complete service for value information for all types of betting. Online, in shop, on mobile, anywhere. A lot of shop members have no online accounts; a lot of members who bet online have no access to shops.
Like many of our members you may be restricted at the majority of recreational bookmakers in the UK. For these members we provide value and edges in shops and on exchanges.
We are not a service for new bettors. An element of betting experience (preferably advantage betting) is necessary to get the most of out of bookie bashing.
Content is not intended for an audience under 18 years of age