How it

works

Main Bet Tracker
What is it?
A bet tracker that is populated daily with the best bets online and in shops.
We have a dedicated team who work 364 days a year (Xmas day excluded) to upload bets to the bet tracker – including include boosts, standard markets, #YourOdds (and other similarly titled bets)
We determine the EV through a variety of benchmarks, including the exchanges, the spreads, bookmaker top price + markup and in house advanced calculations from our goals, corners and cards data libraries.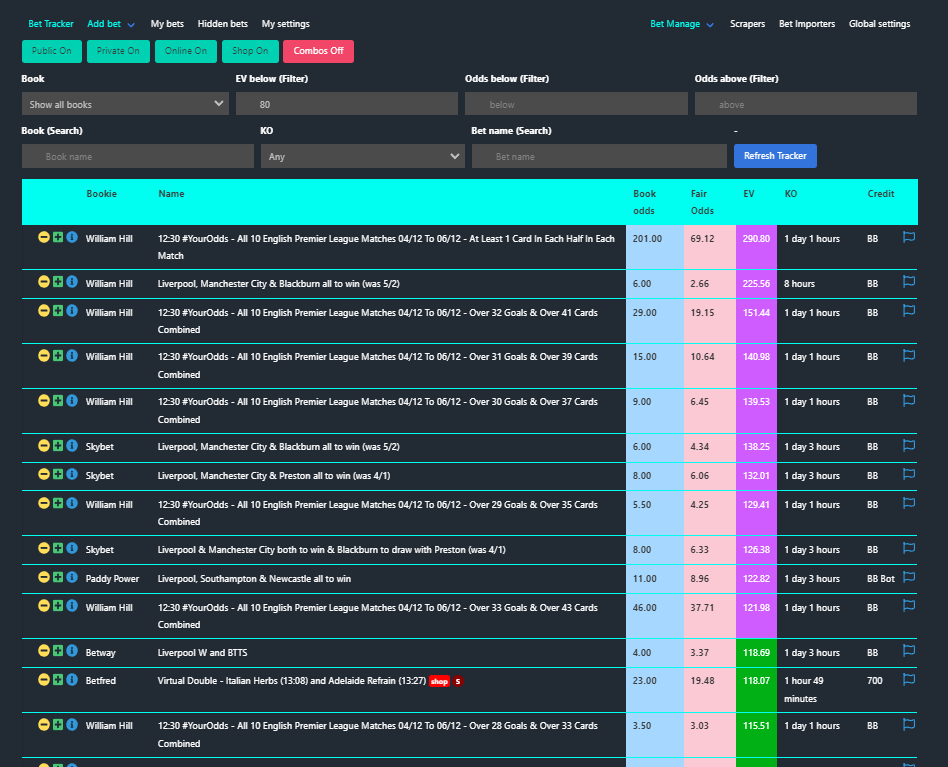 Features
Filter bets by bookmaker, odds, EV and kick off time
See shop-only bets
Edit back odds when odds have been cut
See the method used to calculate each bet
Share bets with other members
Use a Private bet tracker to track the price of live bets on your own private tracker without sharing the information with the community – useful when you have edges that do not sustain large volumes
What you get access to
Access to a public bet tracker, populated daily by the Bookiebashing team
Access to a private bet tracker, populated by you via the Bet Builder.