The Safeway Championship takes place on 10th September at the Silverado Resort and Spa in California. The bookiebashing golf tracker will be available to subscribers from Tuesday 1st September to help narrow down the value betting propositions.
The concessionary places: 8 places (1/5) – Skybet, William Hill, BoyleSports, BFSB, Paddy Power. 7 places (1/5) Betfred, Betway
Key metrics at the Silverado Resort and Spa
Cameron Champ is the reigning champion of the Safeway open after winning at 100/1 last year. The favourite Phil Mickelson has two top 10 and a top 20 finish in the last 4 years.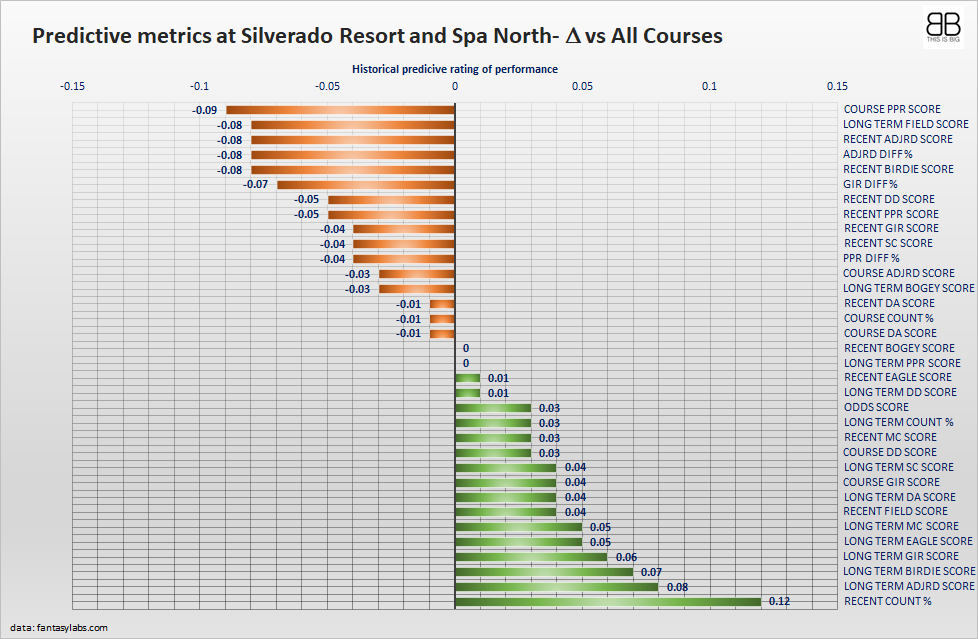 Based on these metrics, we're keeping an eye on the following to see if we can find odds on the BookieBashing tracker that find value amongst:
Kramer Kickok
Russel Knox
Adam Schenk
Cameron Tringale
Bud Cauley
Brandt Snedeker
Erik Van Rooyen
Shane Lowry
Phil Mickleson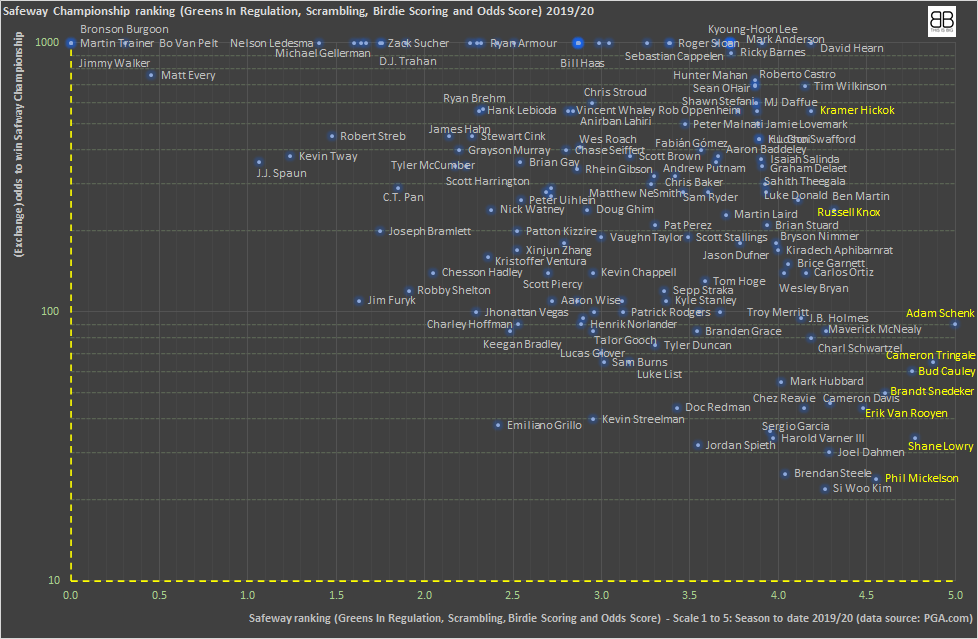 Weather forecast
For inplay action it's worth keeping an eye on the weather.
BB Results
Betting on the golf can be pretty high variance with large fields and long odds but our results to date are in line with our expectations. These results are from the selections we post up on a Tuesday or Wednesday before the event and so are just a snapshot of the value available at any particular time. The tracker itself is live so there is plenty of value available throughout the build up to an event.
Tour
Tournaments
Number bets
Winners
Staked (£1k starting bankroll)
p/l
ROI
Year 1
20/05/19 – 20/05/20
PGA
51
377
9
 £                                         4,616.74
 £  2,135.09
213.51%
European Tour
38
240
4
 £                                         3,040.53
 £     495.93
49.59%
Total
89
617
13
 £                                         7,657.27
 £  2,631.01
263.10%
Year 2
21/05/20 to 18/08/2020
PGA
10
109
0
 £                                         1,274.00
-£       50.60
-5.06%
European Tour
5
35
1
 £                                            294.00
 £     487.00
48.70%
Total
15
144
1
 £                                         1,568.00
 £     436.40
43.64%
All Years
21/05/20 to 18/08/2020
PGA
61
486
9
 £                                         5,890.74
 £  2,084.49
208.45%
European Tour
43
275
5
 £                                         3,334.53
 £     982.93
98.29%
Total
104
761
14
 £                                         9,225.27
 £  3,067.41
306.74%