The BetBuilder Coupon Tool is an advanced tool for searching for value
This tool helps us monitor the fair odds of different markets at a large number of games concurrently. You define what market(s) you want in each coupon, and you define what games you want in each coupon. The tool can monitor goals, corners and cards markets.
You can build a football coupon that is available in shops or mass-monitor a particular market where you see an edge online.
The tool assists you with
Calculating the Fair Odds of an market at an event (e.g., the probability of o4.5 goals in Plymouth vs Rochdale)
Monitoring the markets and adjusting the fair odds in real time
Monitoring many events concurrently.
The BetBuilder Coupon tool is designed to streamline this process. If you want to monitor the fair odds in markets of many games simultaneously then this tool is for you. It won't tell you the back odds or the EV. This is not a tool that spoon-feeds bets to a community of advantage players, instead it is a tool for advanced advantage players to find value in their own niche markets.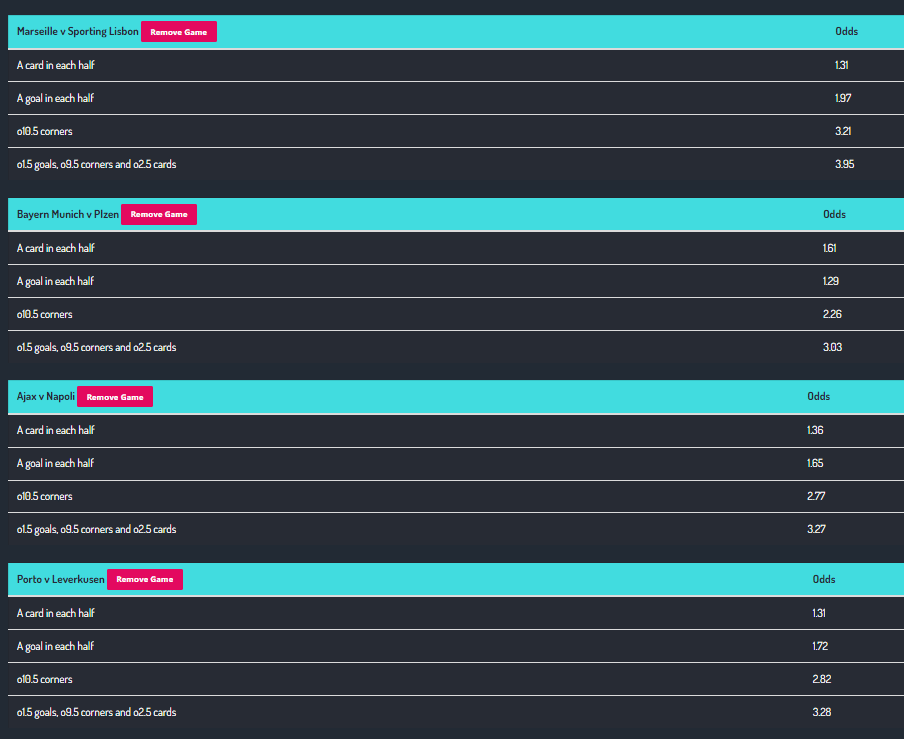 We can track these markets at scale and can download them with a single click of a button for interrogation in our own models: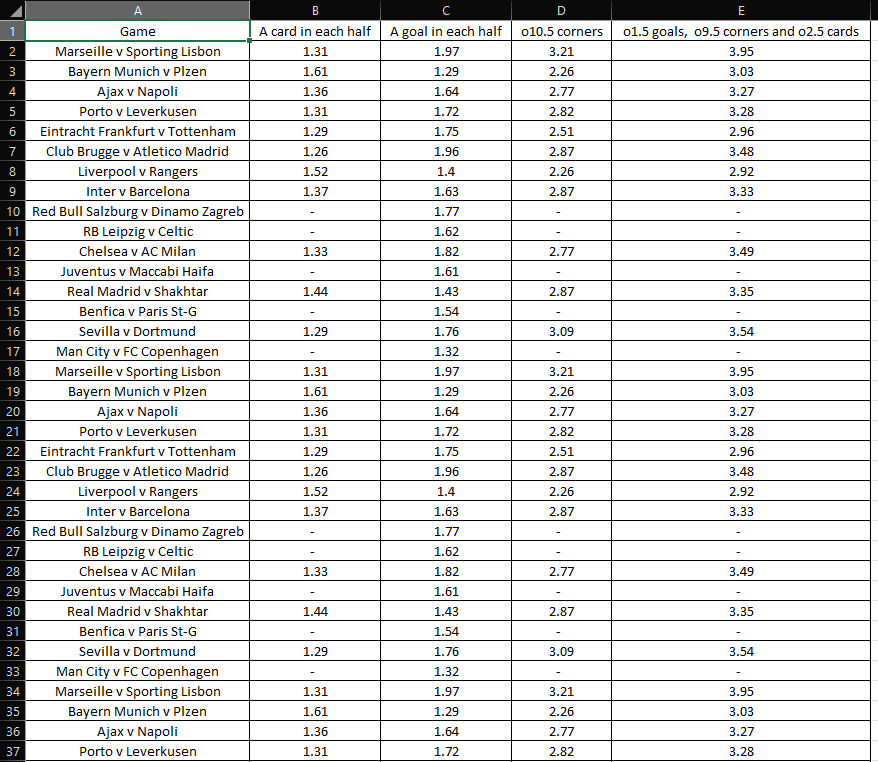 We can mix and match any combination of goals, corners or cards in a time period across any combination of games (note: if we don't have the relevant attribute data for a game, we'll return "blank". for example, we may have goals data for the Slovenian 2 SNL league but we are unlikely to have corners/cards data.)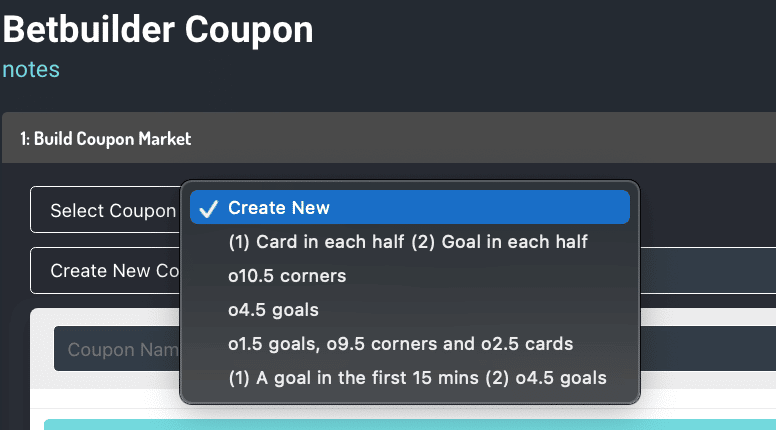 For an instructional video on how to use the betbuilder coupon tool please see here: https://www.bookiebashing.net/hub/knowledge-bank/tools-and-trackers-instructions/betbuilder-coupon-instructions/
Access the tool here: https://www.bookiebashing.net/tools/daily/#/coupon